iXensor Co. Ltd. is based in Taipei, Taiwan and was founded in 2012. Our three co-founders, Alan Tsai, the CEO, Jerry Chen, the CMO, Carson Chen, the CTO, first met in Stanford-Taiwan Biomedical Fellowship Program (STB) and came up with the idea of PixoTest technology. This breakthrough idea sparked global interest and attention. Soon, the company became over 50 ambitious members strong, bringing this mobile health solution to life.

The iXensor family consists of 8 PhD and over 40 energetic and talented members who all devote themselves to develop the hardware and software system for a wide-range of IVD products, to provide a solution that is innovative and reliable.

We operate a Quality Management System which complies with the requirements of ISO 13485:2003 and EN ISO 13485:2012. Our products fulfill the requirements of Directive 98/97/EC on in vitro diagnostic medical devices. We deliver innovative products without compromising quality control.
Mission
Facilitate data-driven healthcare with instant medical tests and seamless data synchronization.
Vision
Make quality healthcare accessible and timely.
Core Technology & Capability
The PixoTest® technology utilizes the lighting and image sensing module of the smartphone (or mobile device) to detect the color change reaction on the biochemical test strip (US patent granted).

The image of the test strip is captured by the front camera of the smartphone and analyzed via the measurement algorithm to turn out a quantified or semi- quantified result. With the control on light sources with multiple wavelengths from the screen lighting module of the smartphone, the PixoTest® Innovation can be applied on different biomarker measurements.
iXensor's globally-exclusive PixoTest® technology can turn mobile devices into In Vitro Diagnostic Medical Devices. With PixoHealth App, test readings can be measured, recorded and uploaded to the cloud "PixoHealth Hub". This enables users to monitor their conditions of diabetes, cardiovascular diseases, women health problems, or infectious diseases.

The data can also be used for patients' self-management, medical professionals' analysis or the government's appraisal of disease control policies
PixoTest POCT System (Lipid, A1c) got CE certificate.
Chosen as the representative of Taiwan to participate the Mobile World Congress (MWC) in Spain.
Presented HbA1c monitoring system at Advanced Technologies & Treatments for Diabetes (ATTD), Vienna.
iXensor chosed to be the CES representative of Taiwan.
Eveline Smart Fertility System won CES "the best of babyTech" award.
PixoTest POCT got NGSP certificate.
PixoTest Blood Glucose Monitoring System (BGMS) got FDA 510(k) clearance
Eveline Smart Fertility System awarded Taiwan Excellence Award, Taiwan.
Eveline Smart Fertility System awarded Good Design Award, Japan.
PixoTest BGMS awarded Digital Health Award.
PixoTest BGMS's clinical trial published on national journal, JDST
PixoTest® BGMS pass Geman IDT clinical trial
PixoTest® BGMS Taiwan TFDA certified
Pass ISO unannounced audit
GMP certified
Awarded first US patent
Finalist of 2014 Medica eHealth Innovation Award
PixoTest® BGMS got CE certificate
ISO 13485 certificated
Alan Tsai
Chief Excecutive Officer
Ph. D., Chemistry, NCHU
Visiting Scholar, Stanford
Co-Founder, Bionime
Carson ChenChief Technology Officer
Ph.D., Electrical Engineering, NTU
Visiting Scholar, Mechanical Engineering, MIT
Postdoctoral Scholar, Bioengineering, Caltech
Visiting Scholar, Stanford
Jerry ChenChief Medical Officer
M.D., Kaohsiung Medical University
M.S. & Ph.D., Biomedical Engineering, NCKU
Director, Urology & Uro-oncology, Beigang Hospital, China Medical University
Visiting Scholar, Stanford
Eric Chen Vice President of Sales
Executive MBA of NSYSU
GM, China of Bionime
Sales Director, APAC of Bionime
Claire TsaiDirector of Business Development
MBA, Johnson Graduate School of Management, Cornell University
Investment Director, BioEngine Technology Development
Project Manager, TTY BioPharm
Investment Manager, CDIB BioScience Management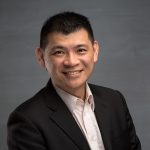 Gabriel ChaoDirector of Business Development
Ph.D., Electrical Engineering, National Taiwan University
Visiting Scholar, Center for Cardiovascular Technology, School of Medicine, Stanford University
Senior RD Director, iXensor, Co Ltd
Adjunct Assistant Professor, Electronic Engineering Dept, National Taiwan University of Science and Technology